Norman High School


Class Of 1976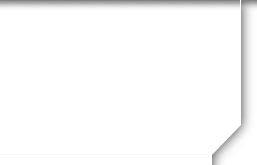 In Memory
Kathy Ketchum (Kerr)
July 14, 2010
Kathy Ann Kerr
Kerr, Kathy Ann A member of the first women's gymnastics team at the University of Oklahoma and most recently a dedicated jazzercise instructor, Kathy Ann Ketchum Kerr insisted all that exercise was only so she could continue to enjoy her favorite treats: fresh-baked cookies with milk (preferably Braum's.) Kathy was born in St. Louis, Missouri on August 2, 1958. She graduated from Norman High School in 1976, majored in education at OU and graduated from there in 1981. A month later she married Dale Leslie Kerr and in Oklahoma City raised a son,Taylor Dale, and daughter, Brittany Ann. After relocating their family to Carrollton, Texas in 1993, Kathy eventually became active in the Boy Scouts of America as a leader of Troop 753, Blalack Middle School and Creekview High Orchestra Booster Clubs and Creekview dance and theater departments. Kathy passed away on July 7, 2010, following a courageous and uncompromising five-and-a-half year battle with breast cancer. She is survived by her husband and two children as well as by sister Karen Gay and husband Calvin, parents Bill and Carol Ketchum, and many more beloved family and friends.A memorial service will be held 3pm, Saturday, July 10 at St. Andrew United Methodist Church in Plano. A reception will follow where cookies and Braum's milk will be served. For Memorial suggestion, go to
www.kathysdivas.com/donate.php
Published in Dallas Morning News on July 10, 2010
July 14, 2010
Kathy Ann Kerr
The Norman Transcript
NORMAN — A member of the first women's gymnastics team at the University of Oklahoma and most recently a dedicated jazzercise instructor, Kathy Ann Ketchum Kerr insisted all that exercise was only so she could continue to enjoy her favorite treats: fresh-baked cookies with milk (preferably Braum's).
Kathy was born in St. Louis, Missouri on August 2, 1958. She graduated from Norman High School in 1976, majored in education at OU and graduated from there in 1981. A month later she married Dale Leslie Kerr and in Oklahoma City raised a son, Taylor Dale and daughter, Brittany Ann.
After relocating their family to Carrollton, Texas in 1993, Kathy eventually became active in the Boy Scouts of America as a leader of Troop 753, Blalack Middle School and Creekview High Orchestra Booster Clubs and Creekview dance and theater departments.
Kathy passed away on July 7, 2010 following a courageous and uncompromising five-and-a-half year battle with breast cancer. She is survived by her husband and two children as well as by sister Karen Gay and husband Calvin, parents Bill and Carol Ketchum and many more beloved family and friends.
Memorials may be made to www.kathysdivas.com/donate.php
A Celebration will be held 1:00 P.M., Friday, July 16, 2010 in the Atrium of McFarlin Memorial United Methodist Church under the direction of Havenbrook Funeral Home.
Submitted by family