Norman High School


Class Of 1976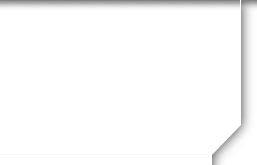 In Memory
Sandra Musgrave (Beasley) VIEW PROFILE
Sandy Beasley
(October 24, 1958 - April 10, 2015)
Sandy Beasley age 56, of Washington, OK was surrounded by her family as she passed away on Friday, April 10, 2015 at Norman Regional Hospital. Sandra Joy Musgrave was born October 24, 1958 in Oklahoma City. She was the youngest child of three children born to Homer Alvie Musgrave and Bobby Jean (Barnard) Musgrave. Sandy grew up a farm girl living in Sterling, Oklahoma. She finished her last three years of high school at Norman High School, graduating with the class of 1976. While in school she was active in 4-H, where she raised and showed sheep and hogs. During her high school years she was a standout basketball player. Sandy married Barkley Harris and from this union raised two daughters, Shelly and Lindsay. She later met and married her soul mate, Weldon Beasley. They were married on June 14, 1993 in Goldsby. Weldon had two daughters, Shala and Amy and now two families joined together and became one loving family. Sandy lived most of her life in the Purcell and Washington areas. For almost 20 years she and Weldon lived in the ranch house on the Johnson Ranch, north of Ladd Rd before moving to a home near Washington. Sandy started working for her parents at Musgrave Real Estate in Purcell in 1989. Four years later, in 1993, she became a licensed real estate broker. Over the years the Musgrave family worked hard as Realtors to earn the trust of the people of McClain Co., and the surrounding counties. In 2011, Sandy became owner of Musgrave Realty and was proud to carry on the Musgrave business tradition. Sandy was active in the Purcell community and local and state organizations. She was a longtime member of the Purcell Rotary Club, the Oklahoma Board of Realtors and she attended the Trinity United Methodist Church. Throughout her life she enjoyed being in the outdoors and traveling the world with her friends and family. She was an adventurer, never shying away from new experiences. She volunteered at the Civic Center. Sandy was an avid reader, she loved shopping and spending time with her Bunko and Book Club friends called "The Tribe". Sandy never missed an opportunity to spoil her grandchildren who called her "Gran". She loved her family with all her heart and they loved her just as much. She will be remembered as a wonderful wife, mother and grandmother. She was a special daughter, sister, aunt and a dear friend to all who knew her.
She is survived by: Husband of 22 years, Weldon Beasley of the home in Washington; Four daughters and their families, Shelly and Jeremy D'Apolito of Norman, Lindsay and Bryan Jackson of Edmond, Shala and Greg Mainus of Washington, Amy and Travis Hendrix of Washington; Her parents, Al and Bobby Musgrave of Purcell; Sister, Jeanie Stauffer and husband Fred of Purcell, Brother, Ron Musgrave and wife Mary of Washington, Nine grandchildren, many nieces, nephews, cousins and a host of other loving relatives and friends.
Funeral services will be 2:00 P.M. Monday, April 13, 2015 at Wilson-Little Funeral Home Chapel in Purcell. Interment will be at the Hillside Cemetery in Purcell. In lieu of flowers, memorial contributions may be made to "Race For The Cure" Susan G. Komen Foundation. Send online condolences @wilsonlittle.com
Funeral Services are scheduled for 2:00p.m., Monday, April 13, 2015 at the Wilson-Little Funeral Home Chapel. The family will receive friends from 3:00-5:00 Sunday at the Funeral Home.
Click here to see Sandra's last Profile entry.