Norman High School


Class Of 1976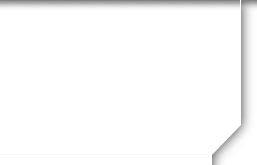 Alan Bruehl
Profile Updated:
June 2, 2010
| | |
| --- | --- |
| Residing In: | wadsworth, IL USA |
Comments:
(Again, I've taken the liberty of posting some information regarding the career of Alan Bruehl. Congratulations, Alan! Susie O'Dell Skaggs)
Robert Morris's Al Bruehl, Head Men's Basketball Coach, was inducted into the Chicagoland Collegiate Athletic Conference Hall of Fame on Sunday, October 16, in ceremonies at McGuire Hall on the location of St. Xavier University. Bruehl (pictured at left) was honored for his career record of 356-114, all of his wins coming in the CCAC. In his eight years at the helm of the Eagles, Coach Bruehl has recorded 214 wins against 68 losses, winning six conference championships and making four NAIA National Tournament appearances. In 2002 his Eagles reached the national championship game, finishing as national runner-up. In 2005, they made it to the Final Four before bowing out of the tournament. Another major career highlight was his team's achieving what no other squad in the 54-year history of the CCAC had done: go through the regular season and the conference's post-season tournament undefeated. That feat led to a thirty-four-game conference winning streak and back-to-back 30-5 seasons.

Coach Bruehl was presented for induction by RMU Athletic Director Don Haynes, who noted that Coach Bruehl "is a man of exceptional integrity who represents the highest ideals of his profession. He is the dean of our coaching staff, the man to whom everyone goes for advice, the measure by which we judge ourselves."

Coach Bruehl accepted the honor by calling Aubrey Volious, his Recruiting Coordinator and Associate Head Coach, to join him at the rostrum, saying that "whatever [he] had been able to do, was because [he] had Coach Vee working with [him]." [Pictured at right: RMU Head Trainer Jerry Henley, Coach Volious, Coach Bruehl, Assistant Coach Ron Estridge]

"In the end," Coach Bruehl said, "This is more about the players than about me. I never made a shot or stopped a drive or grabbed a rebound. They are the ones who win the games." Those players include an NAIA National Player of the Year (Bobbie Smith-2002), four conference Players of the Year (including two-time winner of the honor Carlos Hurt), seven All-Americans, and twenty-four first team All-Conference players.

Coach Bruehl finished by citing the statistic he is most proud of: the 54 young men who have earned degrees while playing basketball for Robert Morris. "When you count up all the people those 54 young men touch every day, then you're really talking about an impact that goes far beyond a few wins on the basketball court."

Also inducted into the Hall were two of Coach Bruehl's long-time rivals, Denny Fox of Cardinal Stritch University (WI) and Tom O'Malley of St. Xavier University (IL).
Posted on: Jun 08, 2016 at 3:33 AM