Norman High School


Class Of 1976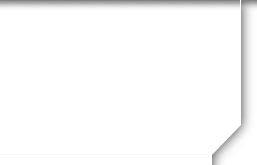 In Memory
Mike Brown
MICHAEL BROWN
December 1, 1957 - July 21, 2012
BIOGRAPHY
Brown, Michael, 54, passed away Saturday, July 21, 2012, in Norman, Oklahoma. He was born December 1, 1957, in Kansas City, MO to Miars "Bud" and Marjorie Joann (Thomson) Brown. He was united in marriage on January 10, 1987 to Sherry Corlee in Norman, Oklahoma. They just celebrated their 25th wedding anniversary.
The youngest of three sons, Mike and his family moved to Norman in 1964 from Irving, Texas. He graduated from Norman High School in 1976 and attended the University of Oklahoma. He was employed with Washita Valley Logistics, a subsidiary of Harrison Gypsum, as a freight broker. Before working with Washita Valley Logistics, he was employed with Jack Cooper Transport of Kansas City.
In their early years of marriage, Mike and Sherry experienced memorable times of traveling together throughout the US and abroad. When their daughter Katie was born, Mike quickly demonstrated his passion of being a dedicated father and putting his family first. His devotion is evidenced through the countless hours he spent reading to Katie, riding bikes, coaching her softball teams and supporting her activities. Mike may have been Katie's number one fan as she pursued her gymnastics dream. In fact, he never missed a gymnastics meet.
Mike was known to many as an avid walker. Other outdoor hobbies included golfing, hiking and camping in Yosemite National Park. In addition to being a dedicated husband and father, that same priority of family was demonstrated by Mike as a loving son to his father. Mike and his father loved working on cars and traveling the country searching for the perfect Buick Reatta.
As a member of Bethel Baptist Church, Mike particularly enjoyed being a member of the Lashar Sunday School and cherished the friendships he made there.

Mike is survived by his wife, Sherry Brown; one daughter, Katie Brown; his father, Bud Brown; two brothers, Steve Brown of Estes Park, CO and Ted Brown of Jacksonville, FL; niece Brookie Brown; his father and mother-in-law, Orvilee and Barbara Corlee of Norman; his sister-in-law, Holly Kyle of Norman; and nephews, Scott Kyle of Lubbock, TX and Chance Kyle of Norman. He is preceded in death by his mother.

Memorials may be made in memory of Mike Brown to the Baptist Children's Home of Oklahoma City, 16301 S. Western Ave., OKC, OK 73170.

Visitation will be held 9:00 am-8:00 p.m., Wednesday, July 25, 2012 with the family greeting friends from 6:00-7:30 p.m.
Services will be held 11:00 a.m. Thursday, July 26, 2012, at Bethel Baptist Church, 1717 West Lindsey, Norman, with interment following in the Warren Cemetery. Arrangements for Mike and his family were placed in the care of Havenbrook Funeral Home of Norman. Online condolences may be shared at www.havenbrookfuneralhome.com.


FACTS
Born: December 1, 1957
Death: July 21, 2012
SERVICES
Visitation
Wednesday July 25, 2012, 9:00 AM - 8:00 PM at Havenbrook Funeral Home
with the family greeting friends from 6:00 p.m. - 7:30 p.m.
Funeral
Thursday July 26, 2012, 11:00 AM at Bethel Baptist Church

Interment
Thursday July 26, 2012 at Warren Cemetery