Norman High School


Class Of 1976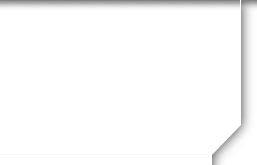 In Memory
Marilyn Morgan (Carver)
August 25, 2010
Marilyn M. Carver
The Norman Transcript
NORMAN — Following a lengthy illness, Marilyn M. Carver, 52, died peacefully at her home in Blanchard on Aug. 23. Born in Norman on April 15, 1958, she was the oldest daughter of David R. Morgan and stepdaughter of Carolyn S. Morgan, both of Norman. She was preceded in death by her mother, Beverly S. Parsons of Tampa, FL. She is survived by her husband, Robert Carver, of Blanchard, a son, Bradley Offenburger of Baltimore, MD, a daughter, Mary Beth Offenburger of Norman, a sister, Lisa Coats of Tulsa, and two brothers, Steve Morgan of Bixby, and Greg Morgan, of Juneau, AK, and an Aunt, Barbara Lynn, of Norman.
Marilyn spent her last two school years at Norman High and briefly attended OU. She worked as a bookkeeper and a home maker. Because of allergies, she had to give up her beloved Golden Retriever, Maggie. But she was crazy about her parents' little Havanese dog, Bella. She was a strong political liberal who closely followed the nation's political scene. She enjoyed reading and listening to jazz music.
A memorial service, to be held in Blanchard at 2:00 p.m. on September 5, will be conducted by the Eisenhour Funeral Home in Blanchard.
Submitted by family