Norman High School


Class Of 1976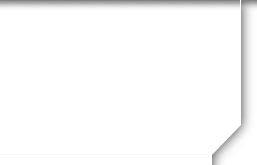 In Memory
Susan Julian (Oliver)
Susan Oliver
Posted: Tuesday, July 18, 2006
DIMMITT - Susan Oliver, 48, died Sunday, July 16, 2006.
Services will be at 3 p.m. Wednesday in First United Methodist Church with the Rev. Derrel Evins, pastor, officiating. Burial will be in Castro Memorial Gardens by Foskey-Lilley-McGill Funeral Home.
Ms. Oliver was born April 7, 1958, in Guymon, Okla. She wrote the "On the Go" column for the Castro County News.
Survivors include two daughters, Andrlynn Lee of Norman, Okla., and Jilliann Lee of Arlington; a son, Jeb Lee of Kansas City, Mo.; three grandchildren; her mother, Peggy Broadstreet of Dimmitt; her father, Richard Julian of Austin; a sister, Kathryn Jo Young of Chickasha, Okla.; and a brother, Darrell Julian of Albuquerque, N.M.
The family suggests memorials be to First United Methodist Church of Dimmitt.
Amarillo Globe-News, July 18, 2006