Norman High School


Class Of 1976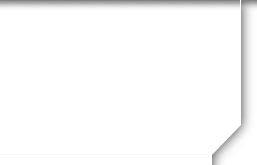 In Memory
Lisa Jarrett
Lisa A. Jarrett, of Bellevue, died at Evergreen Hospital Medical Center in Kirkland on Saturday, June 24, 2006. She was 48 years old.

Lisa was born on February 17, 1958 to Milt and Phyllis Jarrett in Coalgate, Oklahoma. The family lived in Coalgate until she was three years old when they moved to Austin, Texas. They lived there for one year, moved to Wakita, Oklahoma for three years, Moore, Oklahoma for one year and Norman, Oklahoma for seven years. Lisa graduated from Norman High School, Tulsa University and received a Master?s Degree in Education from the University of Central Oklahoma, in Edmond, OK. She taught school in Anadarko, Oklahoma for four years starting in 1981 then moved to the Northwest. She lived in Issaquah and starting in 1987 taught at Sunny Hills Elementary and in 1991 transferred to Discovery Elementary. She later moved to Kirkland and at the time of her death was living in Bellevue.

Lisa served on the Board of Hidden Creek Condominium Association, and was an active member of the American Cancer Society and the Susan G. Komen Breast Cancer Association. The success of Lisa?s students was a passion for her and she often worked late into the night preparing lessons. She enjoyed gardening, bird watching, travel, antiquing, and computer education. The family stated that she was the glue that held her family in contact and love. She was the listener who spoke when she needed to make life better for people she worked with and lived with. She was the fun friend who called and said ?let?s go do something?. She was the loving, firm, creative teacher who made school fun and made it possible for all children to learn. She was a fighter who showed us all how to meet a challenge. She was a rocket who burned through life too quickly but left us a light to live by.

Survivors include her parents, Phyllis McLean Jarrett, of Edmond, Oklahoma and Milt and wife Anita Jarrett, of Broken Arrow, Oklahoma; sisters Linda (Jim) Moore, of Little Rock, Arkansas and Carol (Chris Cauthon) Jarrett, of Tulsa, Oklahoma; brother Robert (Jill) Jarrett, of Portland, Oregon and her extended family of sisters, Brenda Kidder, of Salem, Oregon, Keely Record and Beth Freeman, both of Tulsa, Sophie Clarke, of Salem, and Gladys Dronberger, of Edmond, Oklahoma. She was preceded in death by her brother John David Jarrett in 1980.

Visitation for Lisa will be held from 1-5pm on Thursday, June 29, 2006 at Flintoft?s Issaquah Funeral Home, 540 E Sunset Way, Issaquah, WA. 98027. A memorial service and celebration of Lisa?s life will begin 4pm on Thursday, June 29, 2006 at Sammamish Presbyterian Church, 22522 NE Inglewood Hill Road, Sammamish, WA 98074.

Flowers are welcome, but donations preferred to: The Susan G. Komen Breast Cancer Foundation, Puget Sound Affiliate, 1900 N. Northlake Way, Suite 135, Seattle, WA 98103.