Norman High School


Class Of 1976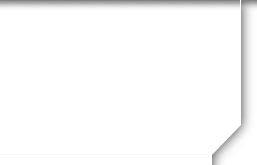 In Memory
Steve Benso
NORMAN — Stephen John "Meatball" Benso, 53, of Norman, passed away Monday, Aug. 6, 2012, at Norman Regional Hospital due to complications after suffering a stroke. Meatball was born Sept. 18, 1958, in Brooklyn, N.Y., to Annette Welch and Pasquale "Patsy" Benso.
Memorial service will be 1 p.m. Monday at St. Michael's Episcopal Church, 1601 W. Imhoff Road in Norman.
Meatball and his family moved to Norman from Brooklyn in January 1972.
They came to Norman to open an Italian restaurant, "Casa di Vinci," located on West Lindsey Street. His father, Patsy Benso, later opened Othello's on Campus Corner, which became a gathering place for Meatball and all his many friends. When he was young, Meatball worked at his family's restaurants and then later in the car business, where he found his true calling: sales. Meatball could sell anything to anyone and make them happy with their purchase.
He spent the next 25 years as the owner and operator of a siding, window and home improvement business. He referred to his siding business as "beer canning America."
Meatball was an ever present personality in Norman from the day he arrived. His unforgettable personality and larger-than-life presence will remain in the hearts of the people in Norman forever. Anyone that ever met Meatball would agree: "No one could tell a story like he could."
He was an avid sports fan and, for a time, he even got to be a guest on a weekly sports radio show. Until now, Meatball battled through everything that life could throw at him. He suffered from diabetes and even lost a leg to the disease, but nothing could keep him from bouncing back. He loved life, and everyone who knew him was aware that he was going to live his life to the fullest and it was going to be done his way.
He is survived by Kathy Ray "Flower;" his mom and stepdad, Annette and Bob Welch; his father, Patsy Benso; sister, Camille Juraszek and brother-in-law Joe Juraszek and their children Nikki Jo and JD; his uncle, Victor Benso; and numerous relatives in New York and Italy.
In lieu of flowers, memorial donations can be made to the American Diabetes Association, P.O. Box 11454, Alexandria, Va., 22312 or by calling 1-800-DIABETES.