Norman High School


Class Of 1976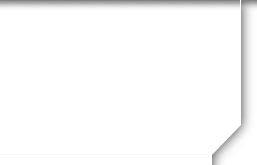 In Memory
Carla Wadley
USGENWEB NOTICE
Copyright. All rights reserved.
http://www.usgwarchives.net/copyright.htm
==========================================================================
::IOOF Cemetery--Norman OK

Havenbrook Funeral Home Obituary

Carla Sue Wadley

Carla Sue Wadley, 46, of Norman, Oklahoma, died Sunday, April 24, 2005, in
Norman, Oklahoma. Graveside services will be held at 10:30 A.M.,
Wednesday, April 27, 2005, at Norman I.O.O.F. Cemetery with Reverend John
Welch officiating.

Services are under the direction of Havenbrook Funeral Home ofNorman,
Oklahoma.

Carla was born October 13, 1958, in Norman, Oklahoma, to Carl Eugene and
Shirley Mae (Westlund) Wadley. She grew up in Norman and graduated from
Norman High School. She later attended the Moore-Norman Technology Center.
She worked for fourteen years as a dental technician and later as an
administrative assistant at Griffin Memorial Hospital in Norman for ten
years. Carla loved photography and was talented in many arts and crafts.

Survivors include her mother, Shirley Wadley Dixon and husband, Charles,
of Norman; father, Carl Wadley, of Norman; daughter, Amber Harp and
husband, Shawn, of Norman; brother, Terry Wadley, of Norman;
grandchildren, Currin Harp and Kaylee Harp, of Norman; and several aunts
and uncles.