Norman High School


Class Of 1976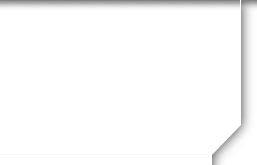 In Memory
Theresa Coffman (Coffman Rodriguez)
Theresa Marie Coffman
Rodriguez
, 5

4, of Norman, died Tuesday February 5, 2013 after a long and courageous battle with ovarian cancer.
She was born to Dewey I. and Norberta H. Coffman on December 20, 1958 in Louisville, KY. Theresa graduated from Norman High School in 1976 and received a BA in History from the University of Oklahoma in 1983. She received her master's degrees in Environmental Science in 1991 and in Regional and City Planning in 1993 from the University of Oklahoma. She was married to Jorge
Rodriguez i
n 2003.
She was employed by the University of Oklahoma over the last 15 years both as a visiting professor and as an adjunct professor of Interdisciplinary Perspectives on the Environment in the College of Arts and Science. She was pursuing her Ph.D. in Environmental Science.
Theresa was most proud of the work she did to raise respect, awareness and passion for our beautiful world and instilling in her students, an attitude of mankind's role as stewards of the earth with its inherent responsibility to conserve and care deeply for its resources and all living creatures. She loved nature and her cats and enjoyed foreign languages, travel and time spent with good friends. She enjoyed spending time in her yard working to make it a beautiful haven for her cats while also making it a habitat for the birds that came to feed.
She is survived by her husband Jorge and his children Phillip and P.J.; her mother Norberta H. Coffman, Norman; father Dewey I. Coffman, Sr. and step-mother Patricia Coffman also of Norman; her sister Mary Coffman Delafield and her husband Fred Delafield, MD of Oklahoma City; Diana L. Coffman of Norman; and two brothers Dewey I. Coffman, Jr. of Austin, TX and W. Craig Coffman of Del City, along with several nieces and nephews.
In lieu of flowers, Theresa requested that donations be made to Second Chance Animal Sanctuary of Norman.