Norman High School


Class Of 1976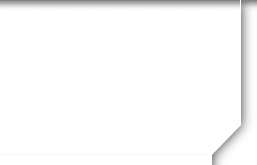 Not a member?
JOIN HERE
Find and click on your name.

Norman High School Class Of 1976!
New Members: To join the website, go to the Mod Check!!! tab above and locate your name AFTER reading *FAQ & NEW MEMBERS on the left.
Classmates of '75 and '77 are welcome to join as guests! Simply use the contact us tab at the top of this page and indicate whether you were 75 or 77.
Website Admin - Class of 1976 - the Bicentennial Class
To our Classmates in Texas: We are reaching out to those that are reported to be in the areas affected by Harvey. If you receive a cell phone message from Susie O'Dell it's legitimate.
We have made contact with the following and this is their current status as today:
Ward Taylor - close call but is fine! 💚
Joe LaChance is not affected currently. 💚
David Edge's home is flooded. 💔
Mike Cohn is high and dry 💚
Mark Slaughter is high and dry and already gearing up to volunteer to help through his church. 💚
Mark Edge is not currently affected. 💚
Stephen Geis - Is currently not affected, but has a niece that was. He has been helping family and neighbors. 💚
Tommy Atkins - believe he may be fine, but have sent text message to double check. 💛
Dana Privette - sent text message waiting for response. 💛
Gaylene Watford - no phone numbers lists. Unknown 💛
Richard Rhoades - Erin Casperson Milligan was able to make contact with Richard. Richard reported only minor damage to their home and businesses. 💚
*** All other classmates **** We will be in touch with you via email regarding financial assistance going directly to your fellow classmates.